Andrew Voorhees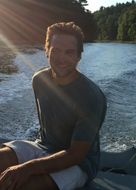 Andrew began his rowing career in 2010 as a walk on at Ithaca College. At Ithaca, Andrew made the varsity eight his sophomore through senior year, where he won New York States his sophomore year and placed 5th and 4th at ECACs his sophomore and senior years, respectively. After graduation, Andrew moved to Boston to row at Riverside Boat Club and coach at CRI. While at CRI Andrew coached a wide array of programs from youth recreational rowing to adaptive rowing in addition to serving as the head boys coach for Row Boston, a competitive rowing program for Boston Public School youth. Andrew aims to teach the intrinsic benefits rowing can bring all ages and instill an appreciation for the sport.
Zack Weider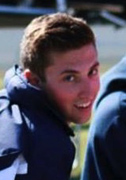 The past captain and most recently a coach for the UNH Men's crew team.  Zack graduated UNH with a degree in History with minors in Spanish and Environmental Conservation and Sustainability. Serving as the Co-Camp Director for the Chester Recreation Summer Program, Zack hires and oversees counselors, develops programming, works with children ages 4-16 and communicates with parents and administrators. Thus Zack's managerial and teaching skills will abet his coaching when working with the Novice GBR rowers. Additionally, Zack's years on the UNH Men's team under three different coaches provided him with the opportunity to learn and observe many different coaching styles, while his summer sculling and racing under Coach Louks has expanded his rowing understanding and abilities.
Renate Raeder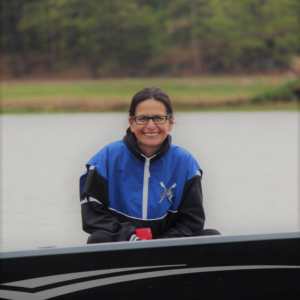 Renate, a resident of Durham for almost 15 years, first learned to row as a child in Germany, and re-discovered the sport with GBR. She has been a club member of GBR for 11 years and is serving her second three-year term as a board member.  She's an active member of the masters group, sweeping and sculling, and always ready to take a new masters rower out on the river or jump in a boat when an extra person is needed. Renate provided hours of service in launching and maintaining our web site;  she's at the boathouse on every clean-up day, and she's volunteered at National Learn to Row Day each year when the club opens its doors and provides a chance to anyone to come try rowing.  When she's not rowing or volunteering, she can be found in a launch coaching novices for the GBR and at Berwick Academy, or teaching new rowers at  the  GBR Learn-to-Row programs.  Renate joined the board to ensure masters representation in the club deliberations and planning, and has been instrumental in balancing and integrating the needs of the junior programs with the needs of the masters.  Her perspective is avidly inclusive;  she advocates for juniors, masters, competitive and recreational rowing members of the club alike, facilitating our partnership with  Berwick Academy rowing program and UNH as well.  Renate is also a GBR Board member.
Nathaniel Brown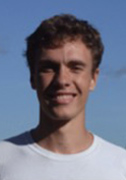 Beginning his rowing career with Hanover crew in his sophomore year of high school, Nathaniel earned a seat in the first boat his junior year, racing into the grand finals at NEIRA's—a first for a Hanover crew. While attending UNH, Nathaniel's freshman year 'first boat' rowed the most successful season for UNH men since the 1990's. They placed 4th at New England's and ECAC's and 8th at ACRA's. He continued rowing in his junior and senior years, stroking the Varsity 8 in his final year. Currently a software engineer for Profittools, Nathaniel graduated last year from the University of New Hampshire with a degree in Mechanical Engineering. Spending many summer hours over the years sculling on the Connecticut River, Nathaniel also brings his expertise in small boats to the GBR program where we look forward to all the experience he has to offer the GBR boys as well as the rest of the team.
Quinn Hegarty
Quinn is a graduate of the University of New Hampshire, where he earned a degree in Mathematics Education. During his senior year he joined the UNH Rowing team and was immediately infatuated with the sport. He continued to row during his time as a graduate student at UNH while interning at Winnacunnet High School. Quinn is currently a 7th grade math teacher at Dover Middle School as well as an assistant coach for the Portsmouth High School Track team. He is looking forward to combining his experience coaching track and his experiencing rowing with the GBR juniors.
Shawn Taylor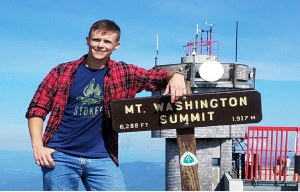 Shawn Taylor is a Junior at the University of New Hampshire studying Ancient and Medieval History.  He began his rowing career his freshman year at UNH and is currently in his third year of rowing.  Shawn was drawn to the sport by the physical challenge and the cohesive team dynamic that the sport demands.  Shawn is a Corporal in the Marine Corps Reserves and is currently pursuing a commission as an officer in the Marine Corps following his graduation from UNH.  Shawn aims to teach an appreciation for both the demands of teamwork and the value of challenging one's self to constantly improve both mentally, morally, and physically.